Your Support.
Their Success.
Since 1967, the College of the Mainland Foundation has been making a difference in the lives of students. The fundraising arm of the College, the Foundation is a separate 501(c)(3) nonprofit organization. Gifts from our alumni, friends, employees, corporations and foundations support and maintain the highest quality of education for our students through scholarships, vital student programs and instructional innovations across campus.
By making a gift today, you can help build a students' future and continue the tradition of excellence at COM. We are proud to say that 100 percent of your investment directly supports the students and programs at COM.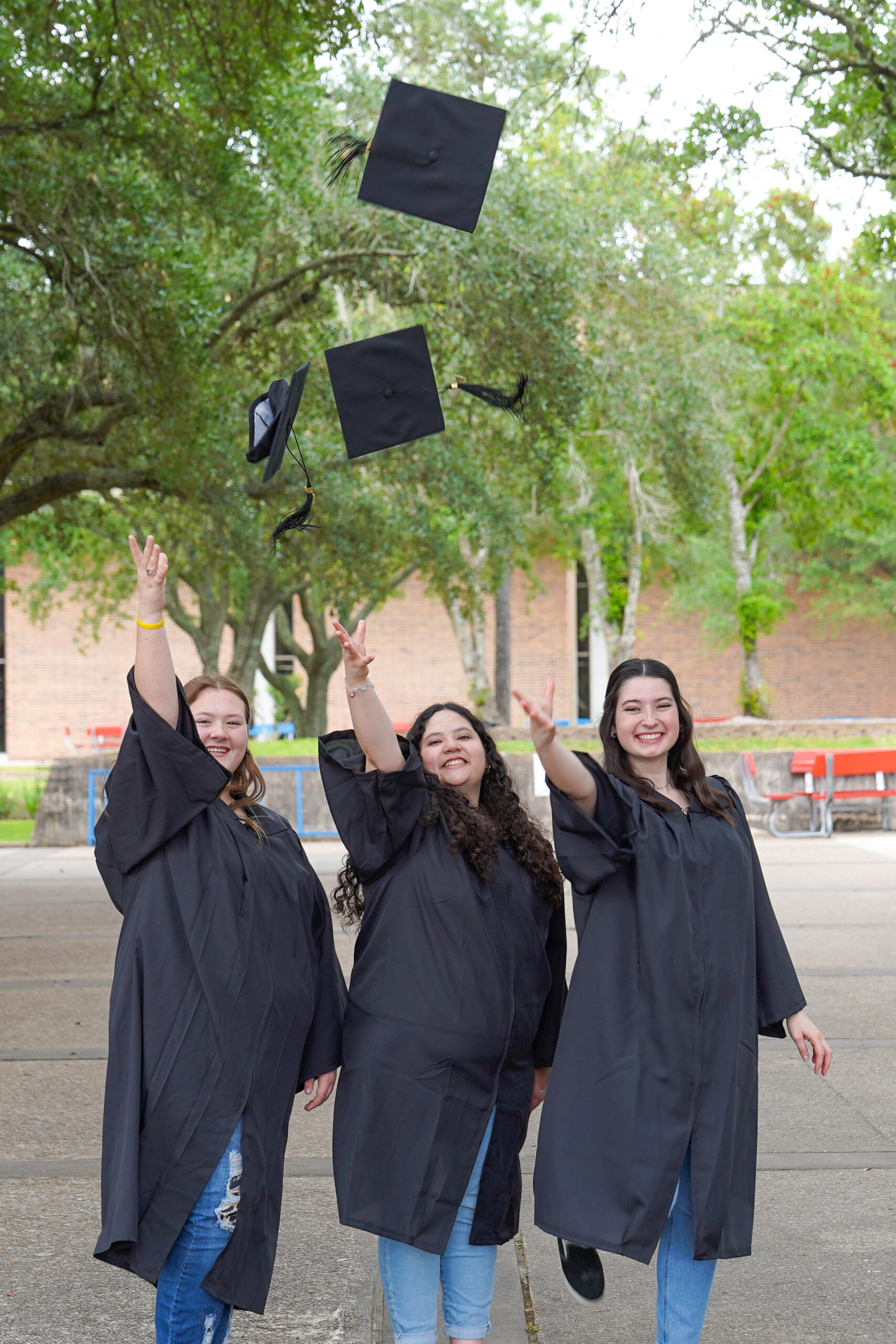 The COM Foundation believes that finances should never be a barrier to a student achieving success, and we are committed to helping our students reach their educational goals by making college more financially accessible. If you ever wondered just how big the Foundation's impact is on the lives of our students, we can tell you that, large or small, these generous gifts add up and are opening doors, one student at a time. Here's how every dollar we receive is impacting our students:
Percentage of applicants that are awarded a COM Foundation Scholarship
Amount awarded in scholarships in the 2022-2023 academic year so far
Number of students
that received scholarships

Thankfully, COM provided me with scholarships to help me during this time.

Because of donors like you, Jennifer is on her way to getting an Associate's degree. There are many students just like Jennifer. Would you please make a gift to train and educate more students?
Charles T. and Mary Ellen Doyle
"We presented Dr. Nichols and the COM Foundation our largest support of education with a gift of $1 million. This gift is to congratulate Dr. Nichols, the Board of Trustees, and all the students, faculty and staff at COM for the remarkable achievements you have accomplished here at COM."
Thank you for considering a gift.

The COM Foundation offers multiple convenient, secure, and flexible giving options to ensure that your gift leaves a meaningful impact on those who need it most. No matter how you choose to give, 100 percent of your gift directly benefits our students, faculty and staff at College of the Mainland.
We are committed to ensuring that every student receives a high-quality and innovative learning experience that will launch them into a rewarding and successful future. Gifts provide scholarships for students, promote the work of our faculty and help COM start new, visionary programs and strengthen existing ones.
Head over to our Inquiry Form and we'll be glad to get your questions answered.
"Client Spotlight: Congratulations to College of the Mainland Foundation for the impressive results it's achieved since the appointment of Dr. Lisa Watson as Executive Director in 2019. The Newman & Newman team is honored to have the communication strategies we developed contribute to the Foundation's success."
COM Foundation attended a signing ceremony, where María Elena Orantes from the Consulado General de México en Houston presented a gift of $9,000 towards IME Becas – Mexican Consulate Scholarship funds. 
Mainland Medical Center Auxiliary (MMCA) has made numerous generous donations to College of the Mainland (COM) for more than 25 years. MMCA reached a new milestone when they presented a check for $30,000 to COM during the College's April Board of Trustees meeting.
Your gift today is an investment that will impact the lives and futures of many tomorrow.
Learn more about College of the Mainland and its offerings on the school's main website.